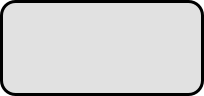 Coronavirus / Covid19
Please see the note on our home page for the latest information


Contact the convenor

As a 'follow on' to the World Religions course, which has run for the last two and half years (with I think great success) I am offering a new course on 'Ancient
History' which will cover the period from 3500 BCE. through to the fall of the Western Roman Empire.
The object of the exercise will be to cover in depth a period that embraces the Ancient Near East, Ancient Egypt, Persia through to Greece and Rome.
I am a published author in Ancient Military History and have an Academic background that embraces this period. What I can offer will be a thoroughly stimulating course that will certainly tickle 'the little grey cells' and offer thorough coverage of an immensely fascinating and formative period of history.
If you wish to have more information, use the [Contact the convenor] link above.