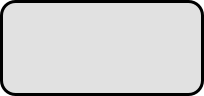 Coronavirus / Covid19
Please see the note on our home page for the latest information

Contact the convenor

This is a self-help Botanical Art group which is aimed at members who are interested in painting a realistic interpretation of plants and flowers rather than the looser flower painting.
The intention is to paint together, visit exhibitions and share techniques and resources. We also hope occasionally to have workshops with visiting tutors.
Initially only a small number of brushes and watercolours are required.
Please note new venue and changed end time.
This is a "self-help" group. It has a convenor for administrative purposes only. There is no teaching; individual members help each other.