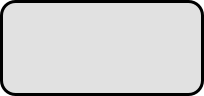 Coronavirus / Covid19
Please see the note on our home page for the latest information


Contact the convenor

Reasonably competent bridge enthusiasts, who wish to enhance their game with a little instruction as well as with active play, may like to join this group.
At some point in each session there will be a focus on one aspect of the game, as previously agreed between the group and the convenor. Where helpful we shall discuss particular or sample hands.
The rest of the time, during play, the convenor will be available to answer questions and proffer advice.
The aim is for everyone to enjoy playing while gradually improving specific skills. Anyone whose ambition is to progress more rapidly is advised to consider the Intermediate Group.