Contact the convenor
The 17th Century was the most important in the history of these islands. The accession of James 1st in 1604 and a new dynasty saw the monarchy continuing to oversee foreign policy, religion, the finances of the kingdom and the power mediated through the monarch's favourites.
Parliament was summoned at the king's discretion and expected to vote for new taxes at the monarch's behest. Just over a century later all had been transformed. Parliament was in almost permanent session and had complete control of the finances and over foreign policy.
Such was the long term consequence of the Civil Wars that broke out in 1641 and the 'revolution' that came in its train. James' eldest son was to lose his head and subsequently his youngest, James II his throne.
All these matters were set against the appallingly destructive Thirty Years War in Europe – the manifestation of the bloody Counter-Reformation in Europe. All is set against a backdrop of severe climatic conditions brought about because of the 'Little Ice Age'.
The course will be essentially focused on our own country but also embrace events abroad and throughout the world. It will range across politics, religion, wars and the rise of science.
The convenor will be unable to run this group until Social Distancing restrictions are lifted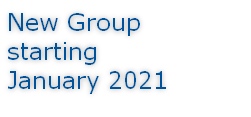 Please note
We hope to get our groups and activities started again as soon as we are advised that it is safe to do so. Our current plans are based on an expectation that most groups will resume in January, but clearly this may change as the health situation develops. Please check the rest of this page for any additional information about this group.