Contact the convenor

Do you like Jazz and want to learn more about it? Join us for one of today's best introductions to one of the world's greatest art forms! In 'Jazz: A Beginner's Guide', we'll help you develop your ears to hear the many details and intricacies that make this music so endlessly fascinating and guide you through the history and development of the styles.
Our convenor is a Lecturer, Bournemouth Big Band Swing & Jazz Club Programme Secretary and erstwhile jazz guitarist. He will provide your introduction to jazz; no musical knowledge required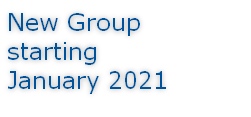 Please note
We hope to get our groups and activities started again as soon as we are advised that it is safe to do so. Our current plans are based on an expectation that most groups will resume in January, but clearly this may change as the health situation develops. Please check the rest of this page for any additional information about this group.