Contact the convenor

A beginner's course with coaching and a chance to play for fun with the club members on a Friday evening. This is a 10 week course. The numbers are limited so please contact the convenor, using the link above, if you are interested in joining.
She hopes to start this group in April 2021 when the Club opens after its Winter/Spring break.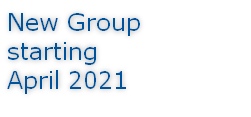 Please note
We hope to get our groups and activities started again as soon as we are advised that it is safe to do so. Our current plans are based on an expectation that most groups will resume in January, but clearly this may change as the health situation develops. Please check the rest of this page for any additional information about this group.