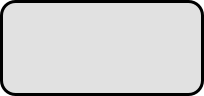 Coronavirus / Covid19
Please see the note on our home page for the latest information



This will be a monthly skittles event on the second Saturday in the month at 1:00 until 4:00.
Enjoy lunch (beer optional) and company at various pubs within an hour's drive of Wimborne, and a game of social Skittles. No partners or teams needed as it will be individuals and not competing against each other, just there for an enjoyable afternoon. You will be required to 'stick up' for each other.
The cost will be the pub lunch.
Those interested contact the organiser using the link above.
Contact the organiser