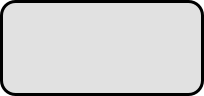 Coronavirus / Covid19
Please see the note on our home page for the latest information



Contact the organiser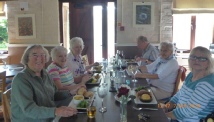 U3A lunch club at Millstream Bistro, about to enjoy our food!
In the Autumn and Spring, the Lunch Club usually meets monthly, on the same day as our monthly talk, at a nearby pub or restaurant. Even though there are no talks in the Summer, the Lunch Club continues, on dates arranged by the organiser.
This is a good way to make friends and meet other members over lunch and a drink. The pubs or restaurants chosen offer a wide range of dishes and are usually reasonably priced.
Please contact the organiser if you wish to join the group. Some restaurants have limited space so booking is essential. Please do not just turn up on the day without prior arrangement.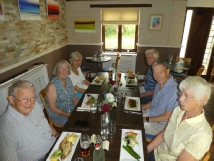 Another visit to Millstream Bistro