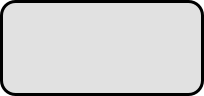 Coronavirus / Covid19
Please see the note on our home page for the latest information


Contact the convenor
This group aims to find out about Wessex: its history, geography and fascinating characters. Members take turns to research a topic of their choice associated with a location in the region, present it to the group at an 'in' meeting in the Town Hall and arrange a related visit for the 'out' meeting the following week. For example, one week we learnt about the history of Ringwood, and the following week the group did a Ringwood based historical murder mystery where the history of Ringwood really came to life. Our topics are extremely varied; visiting towns, villages, museums, historic houses and churches, a jigsaw puzzle factory, a brewery, a brush factory and a talk at the Tivoli to name but a few.
Each member of the group is expected to lead on one or two topics (a talk and a following visit) each year, but new members will have at least a term to settle in.
The visits usually start with coffee and end with lunch. They may involve admission fees, and members need to have their own transport to get to the venues.
The Town Hall meetings are from 11.00 to 12.15, and the field trips approximately 10.00 to 2.00.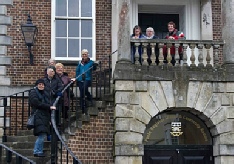 At Poole Guildhall for a history walk of old Poole and a visit to the museum (followed by lunch!)