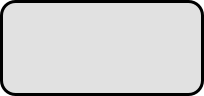 Coronavirus / Covid19
Please see the note on our home page for the latest information


Contact the convenor

You want to be more active? You like the idea of Tennis, but a full size court seems just that little too large! Then why not have a go at Short Tennis. A smaller court, a softer ball and the same size racket. Do give it a go – enjoy the company – exercise while having fun.
We welcome new players of all levels to this group.
The convenor will restart this group when it is practical to do so.
This group runs on alternate weeks with Badminton for Beginners and Improvers.