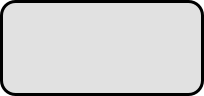 Coronavirus / Covid19
Please see the note on our home page for the latest information


Contact the convenor

Tai Chi is a gentle series of exercises, designed to help relaxation and improve balance and concentration.
We have a short warm-up and gentle stretching, followed by Tai Chi instruction and ending with five minutes when we relax to a soothing piece of music.
It is a chance to make new friends, keep fit and generally have some fun! Please come and see us in action.
Please note that Beginners and Advanced Classes constitute a 2 year course. At present there are no vacancies for the Beginners class.