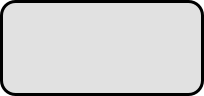 Coronavirus / Covid19
Please see the note on our home page for the latest information


Contact the convenor

We welcome anyone who is familiar with the benefits of Tai Chi, and has learned the basic form, whether you have learned this in Wimborne or elsewhere. The form we use is Chen Man Ching, Yang Style after a practitioner who formulated a shorter, easier version of the classic Yang style. However our interpretation of it may not be an exact copy of the original.
Workshop does not involve formal teaching and it does not matter if you have not mastered the form totally, or if you do not feel fully confident of the moves, as we all help any members who are having problems with any part. We are a light-hearted group and if we decide we want to try some new aspect of Tai Chi, we work at it together.
Please note that there is no connection between Group 3 and Groups 1 and 2 but anyone who has completed the 2 year course is more than welcome.
This is a "self-help" group. It has a convenor for administrative purposes only. There is no teaching; individual members help each other.