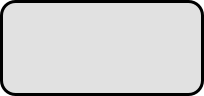 Coronavirus / Covid19
Please see the note on our home page for the latest information


The monthly illustrated talks are normally held in the Wesley Hall at the Methodist Church in King Street (opposite the back of the Minster) and begin at 10:30. Teas and coffees are available from the counter on the ground floor from 10:00. Cost is £2 for members and £3 for non-members.
Our organiser had lined up an excellent choice of talks for the autumn term but he hopes to come back in the Spring and these are a taster of what he plans.
"The Great American Songbook?" a talk by Roger Browne. Roger has an encyclopaedic knowledge of 20th Century popular music, including jazz, musical theatre and classic songs of the period.
"40 Below", a talk by Mike Hood, who is a member of Wimborne U3A. He talks about his experience at the Antarctic Research Station and being cooped up for 50 weeks a year with a few work colleagues in quite unbelievable weather conditions, hence the title of his talk.
"The Battle of the Somme", a talk by James Power, who is also a member of our U3A. This was the seminal battle of WW1 for the British army, which touched most households and James will look at some of the myths and truths.

Contact the organiser